Lovina Tour is the one of our tour program on our site,this tour offering some nice places around lovina
Intinenary:
Aling Aling Waterfall/Gitgit Waterfall

Ulun Danu Beratan Temple

Twin Lake(Buyan & Tamblingan)

Coffee Plantation

Banjar Hotspring

Mayong rice fields view

Brahma Wihara (Budha Temple)
Aling Aling Waterfall/Gitgit Waterfall
Bali waterfalls come in a wonderful variety so you choose from easy nature treks to hidden cascades that are fit for adventurous travellers, hidden deep in the mountain forests of central Bali. Bali's waterfalls reward you after your exciting journey through the island's lesser explored regions, with immersive sights and sounds that promise a soothing experience
Ulun Danu Beratan Temple
Ulun Danu Beratan Temple is both a famous picturesque landmark and a significant temple complex on the western side of Beratan Lake in Bedugul, central Bali. The whole Bedugul area is a popular upland weekend and holiday retreat for locals from the more urban areas in the island's south
Twin Lake(Buyan & Tamblingan)
Twin lake is actually a series of lakes consisting of three lakes in the twin and formed a huge caldera. This caldera lake is flanked by two lakes Tamblingan on the west and east of the lake Beratan. While Buyan lake is the largest lake of the three. Among the lakes Buyan and Tamblingan are separated by a distance of one kilometer by locals orchards and a small forest, there is a very clear watery pool that is connected directly to the water source Buyan lake through a narrow canal, the villagers Pancasari, springs or this small pond with lake named stagnant pit of Aya.
Coffee Plantation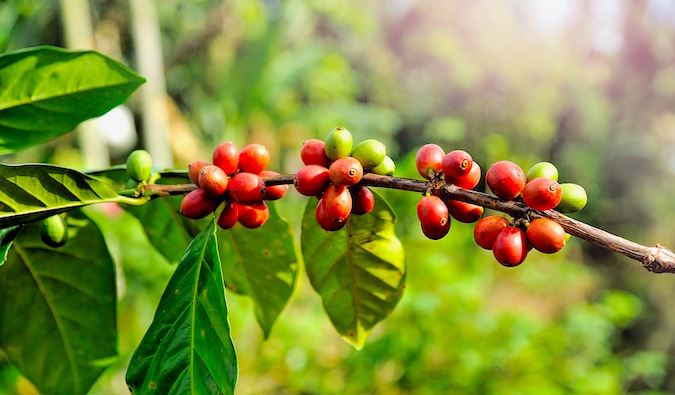 The beautiful scenery of green hills make the atmosphere while drinking coffee feels comfortable. To keep the coffee aroma, all processes are made from a natural process, drying coffee beans using the Sun and the process of roasting coffee is still using the firewood. This process keeps the coffee always in best quality. Relax with a cup of coffee accompanied by a beautiful natural landscape. In addition to drinking coffee here there are interesting spots for you selfie with the backdrop of green hills.
Banjar Hotspring
Banjar Hot Springs, locally referred to as 'Air Panas Banjar', are located approximately 5km southwest from the famous Lovina coast in North Bali. The hot water springs share the same district as the Brahmavihara Arama Buddhist monastery which is located only 1.5km to the east. The centuries-old hot springs have been upgraded with modern facilities over time, and have become a favourite retreat and recreational site among locals and international visitors.
Mayong rice fields view
We gladly welcome you on a trip to MAYONG Village in exploring the natural beauty and traditional Balinese life. Mayong is on the route of Tourism area of Bedugul – Munduk towards Lovina or West Bali. Mayong village is 20 km west south of Lovina away from the busy world. It is small village situated among the rice field, tropical fruit tree . The village keep it's traditional way of life like farming on the rice field , cattle breeding, growing fruits, vegetable and daily routine of offerings and ceremony. Historically Mayong village is estimated to have existed since centuries when Hindu Priest from Java came to Bali. This can be evidenced by view historical relics and some form of sarcophagi ( stone staircase) as a place of worship.
Brahma Wihara (Budha Temple)
Brahmavihara-Arama is Bali's largest Buddhist monastery, located up in the hills of Banjar, only 1.5km west of the Banjar Hot Springs. Opened in 1970, Brahmavihara-Arama comprises a hectare of hillside, with numerous meditation rooms, libraries, beautiful gardens, and an impressive mini replica of the world's largest Buddhist archaeological site, Borobudur on its highest grounds. The monastery is an approximate 20km drive from the Singaraja main town, and a 10km from the major beach resort of Lovina. Up from the Jalan Raya Seririt-Singaraja main road is a quaint street lined with Alphonse Lavallée vineyards that provide a scenic intro to this uphill attraction. After a few minutes, the community of Dusun Abian comes to view, and clear signposts show you directions to the famous hot springs and to the monastery.

Included:
Hotel Pick Up & Drop(Lovina Area)

Car (AC) 2-4 Person

Petrol

English speaking Driver

Parking fee

Mineral Water
Any out of tour itinenary will costs you extra depending on place distant!

Feels free to contact us if you have any inquire.
For Booking And Price Please Contact Us via WhatsApp Or Email
---