MUNDUK TOUR
Munduk Day Tour Is the one of our tour options at Lovina North Bali,on this tours we gonna visit some nice spots suchs as:
Initenary:
Munduk Waterfalls
Mayong Rice Fields view
Wanagiri Twin Lake
Banjar Hotspring
Budha Monastary
Coffee Plantation
Included :
Car + English Speaking Driver
Gassoline
Parking Fee
Mineral Water
2-6 pax max
TOUR STARTING TIME :
07.00 AM - 14.00 PM
Munduk Waterfalls
Munduk and Melanting waterfalls are among Bali's most scenic, located within Bali's lush and forested central-northern highland region. The falls are a highlight feature of the namesake village of Munduk in Buleleng, North Bali, reachable after a 300m walk from the main road on which trekkers can enjoy soothing nature sights and sounds along a forest route. Only a short trek north from Munduk is Melanting waterfall, which offers similar features. Cool mists and the rushing sound of water greet you upon reaching the Munduk waterfall. Here you can wade into the rocky pool for a cold dip. A further (often dirt to slightly muddy) trek towards the Melanting waterfall leads you through a lush forest with rivers and nature calls before a bridge that actually traverses over the fall's peak. Definitely for nature lovers, it's all about venturing into Bali's 'wilde side' and these two falls serving as your prize.

Mayong Rice Fields view
We gladly welcome you on a trip to MAYONG Village in exploring the natural beauty and traditional Balinese life. Mayong is on the route of Tourism area of Bedugul – Munduk towards Lovina or West Bali. Mayong village is 20 km west south of Lovina away from the busy world. It is small village situated among the rice field, tropical fruit tree . The village keep it's traditional way of life like farming on the rice field , cattle breeding, growing fruits, vegetable and daily routine of offerings and ceremony. Historically Mayong village is estimated to have existed since centuries when Hindu Priest from Java came to Bali. This can be evidenced by view historical relics and some form of sarcophagi ( stone staircase) as a place of worship.
Wanagiri Twin Lake
The fresh air and cool at the top of the village Wanagiri, District Sukasada Buleleng, Bali, is felt as soon as we walked through. Understandably beradadi highland village. From the village Wanagiri this, we can also enjoy the beauty of nature two twin lakes, namely Lake Buyan and Tamblingan lake, surrounded by mountains.
Two twin lakes are located in the district Sukasada, 21 km south of the city of Singaraja. Located on a side street Depasar – Singaraja. It is high at about 1000 meters above sea level. Actually the two lakes are located between the border of the village Wanagiri some villages, Pancasari villages, rural villages Gobleg Munduk and each has a border on either lake.
Banjar Hotspring
Banjar Hot Springs, locally referred to as 'Air Panas Banjar', are located approximately 5km southwest from the famous Lovina coast in North Bali. The hot water springs share the same district as the Brahmavihara Arama Buddhist monastery which is located only 1.5km to the east. The centuries-old hot springs have been upgraded with modern facilities over time, and have become a favourite retreat and recreational site among locals and international visitors.
Budha Monastary
Brahmavihara-Arama is Bali's largest Buddhist monastery, located up in the hills of Banjar, only 1.5km west of the Banjar Hot Springs. Opened in 1970, Brahmavihara-Arama comprises a hectare of hillside, with numerous meditation rooms, libraries, beautiful gardens, and an impressive mini replica of the world's largest Buddhist archaeological site, Borobudur on its highest grounds. The monastery is an approximate 20km drive from the Singaraja main town, and a 10km from the major beach resort of Lovina. Up from the Jalan Raya Seririt-Singaraja main road is a quaint street lined with Alphonse Lavallée vineyards that provide a scenic intro to this uphill attraction. After a few minutes, the community of Dusun Abian comes to view, and clear signposts show you directions to the famous hot springs and to the monastery.
Coffee Plantation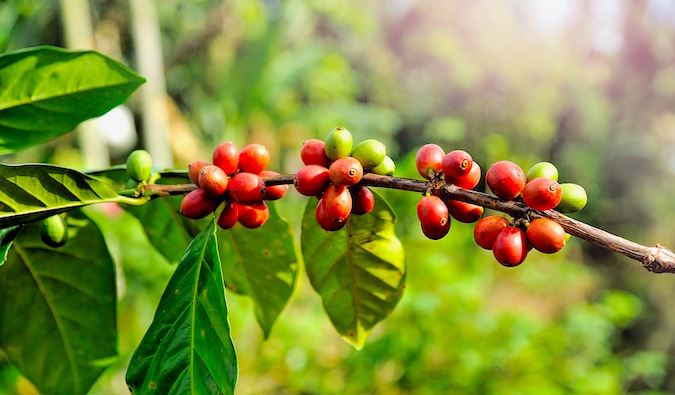 The beautiful scenery of green hills make the atmosphere while drinking coffee feels comfortable. To keep the coffee aroma, all processes are made from a natural process, drying coffee beans using the Sun and the process of roasting coffee is still using the firewood. This process keeps the coffee always in best quality. Relax with a cup of coffee accompanied by a beautiful natural landscape. In addition to drinking coffee here there are interesting spots for you selfie with the backdrop of green hills.
For Booking And Price Please Contact Us via WhatsApp Or Email
---