initenary:
Budha giri/sleeping budha
Blimbing rice terrace
Banjar hotspring
Brahma wihara temple
included:
Car + english speaking driver
Gassoline
Parking fee
Mineral water
2-6 pax max
PICK UP AREA PRICES :
KUTA 65 $
NUSA DUA 70 $
LOVINA 35 $
PEMUTERAN 70 $
Budha giri/sleeping budha
Vihara Dharma Giri is a beautiful Buddhist temple in the village of Pupuan in Tabanan, West Bali. The temple's best known for its large, white sleeping Buddha statue. It's among the top attractions of Pupuan. The village itself is usually favoured for its expanses of rice fields. It's a highlight on the scenic drive to Lovina in North Bali if you're travelling from Bali's south. Besides offering a unique sightseeing opportunity, this temple also features a peaceful and pleasantly quiet ambiance. You can freely roam throughout its wondrous complex.


Blimbing rice terrace
Belimbing Rice Terrace is a beautiful rice terrace at Belimbing Village with Batukaru Mountain as a backdrop. This rice terrace features with stunning view, cook temperature and peaceful atmosphere. Furthermore, Belimbing Village is one of the traditional Balinese villages situated about 600 meter above sea level in Tabanan Regency, west part of Bali Island. It is about 30 km from Denpasar Town or 2 hours drives by car. This village own the fertile land with some of tropical plantation. Those are included Durian, coffee, clove, rambutan, mangosteen and much more. Meanwhile, the magnificent view of Belimbing rice terrace with Batukaru Mount as a backdrop has captivated the tourist to come and enjoy this panorama. Rice Paddy Trekking is one of the tourist attractions at this site. It explores the pure natures, rice field and see the local farmer who working in the field.
Banjar hotspring
Banjar Hot Springs, locally referred to as 'Air Panas Banjar', are located approximately 5km southwest from the famous Lovina coast in North Bali. The hot water springs share the same district as the Brahmavihara Arama Buddhist monastery which is located only 1.5km to the east. The centuries-old hot springs have been upgraded with modern facilities over time, and have become a favourite retreat and recreational site among locals and international visitors.


Brahma wihara temple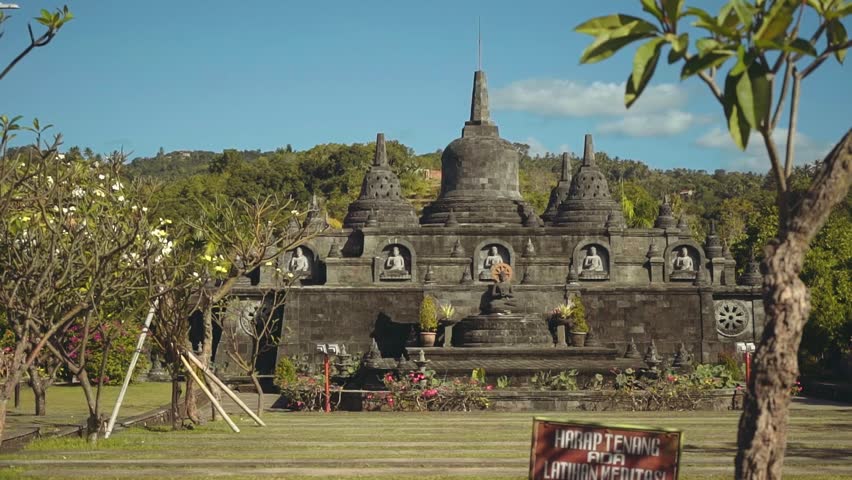 Brahmavihara-Arama is Bali's largest Buddhist monastery, located up in the hills of Banjar, only 1.5km west of the Banjar Hot Springs. Opened in 1970, Brahmavihara-Arama comprises a hectare of hillside, with numerous meditation rooms, libraries, beautiful gardens, and an impressive mini replica of the world's largest Buddhist archaeological site, Borobudur on its highest grounds. The monastery is an approximate 20km drive from the Singaraja main town, and a 10km from the major beach resort of Lovina. Up from the Jalan Raya Seririt-Singaraja main road is a quaint street lined with Alphonse Lavallée vineyards that provide a scenic intro to this uphill attraction. After a few minutes, the community of Dusun Abian comes to view, and clear signposts show you directions to the famous hot springs and to the monastery.
For Booking And Price Please Contact Us via WhatsApp Or Email
---